NMC report on trends in education says open content is going to be big in schools in 2-3 years
June 12, 2011
Via Scoop.it – Open learning news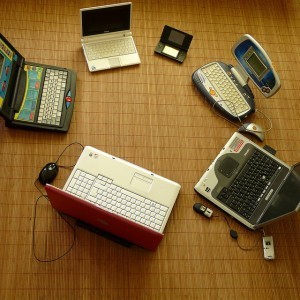 According to the New Media Consortium 2011 Horizon Report (http://www.nmc.org/publications/2011-horizon-report-k-12), open content and game-based learning will both come into their own within the next 2-3 years in schools globally.
As a precursor to that (within the next year), we should expect to see cloud computing (i.e. storing and sharing files on web-based servers, for convenience and cost-savings) and mobile devices (specifically smartphones) taking off in schools.
And later developments we can expect (within 4-5 years) are the use of learning analytics as an assessment tool, and the acceptance of the concept of personal learning environments (PLEs) in schools, in other words, allowing learners to create and manage their own digital spaces to enable personalised learning processes and pathways.
Via MindShift: http://mindshift.kqed.org/2011/06/games-gadgets-and-the-cloud-coming-soon-to-a-school-near-you/
Show original